The beauty industry is thriving, and nowhere is this more evident than in the dynamic and rapidly growing Middle East. From 30 October to 1 November the premier beauty trade show in the region, Beautyworld Middle East, is set to showcase the latest trends, innovations, and business opportunities that are propelling this industry forward.
With a growing population and increasing disposable incomes, consumers in the Middle East are driving growth through rising consumer awareness, the highest global consumer spending on makeup and skincare, the influence of millennials, and increasing demand for male grooming products. According to McKinsey&Company, with a CAGR of 12% the retail value of the Middle East and Africa beauty and personal care market is projected to reach $47 billion by 2027, with skincare and fragrance segments in particular predicted to double.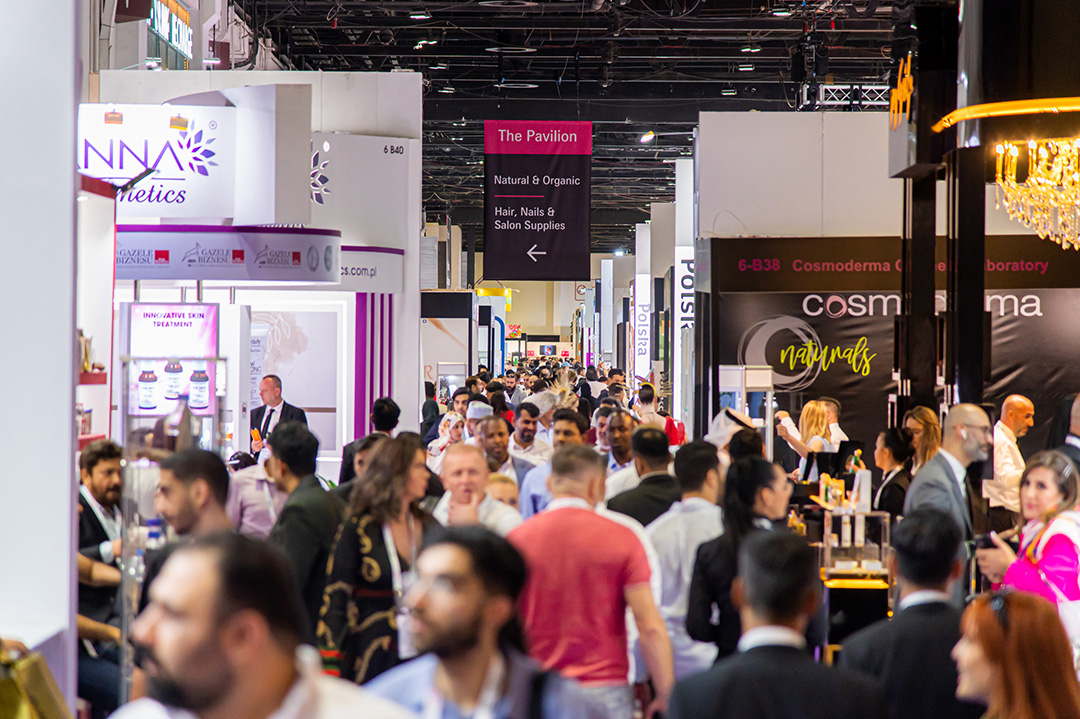 With last year's Beautyworld Middle East the most successful and best-attended edition in the event's long 26-year history, 2023 is positioned to capitalise further on a dynamic and growing international market within the region. Taking place at Dubai World Trade Centre (DWTC), the truly international event is expecting to welcome over 1,500 exhibitors from around 65 countries, across various sectors including; Supply Chain & Services, Fragrance, Cosmetics & Skincare, Beauty Tech, Personal Care & Hygiene, Hair, Nails & Salon Supplies, and Clean & Conscious.
A movement as a result of today's consumer being more environmentally and socially aware than ever before; natural, sustainable and ethical beauty products have emerged as one of the primary growth drivers alongside the traditional beauty industry. Taking a more holistic approach to the shift in values of today's consumers, Beautyworld Middle East has evolved their Natural & Organic segment of the show with the launch of Clean & Conscious, the new home for brands committed to making a difference to both people and the planet. Covering all cross-sections of the market including haircare, skincare and cosmetics, enabling brands to exhibit amongst a like-minded community within the show.
Bringing together over 50,000 industry attendees, Beautyworld Middle East 2023 is an unparalleled opportunity to expand professional networks, showcase new products and unlock the tremendous business potential in one of the world's key trade hubs.
The opportunities emerging both categorically and geographically mean that industry professionals cannot afford to miss Beautyworld Middle East 2023. Stay ahead of the curve in this dynamic and fast-evolving market and mark your calendars for 30 October – 1 November to unlock a world of possibilities at Beautyworld Middle East 2023.