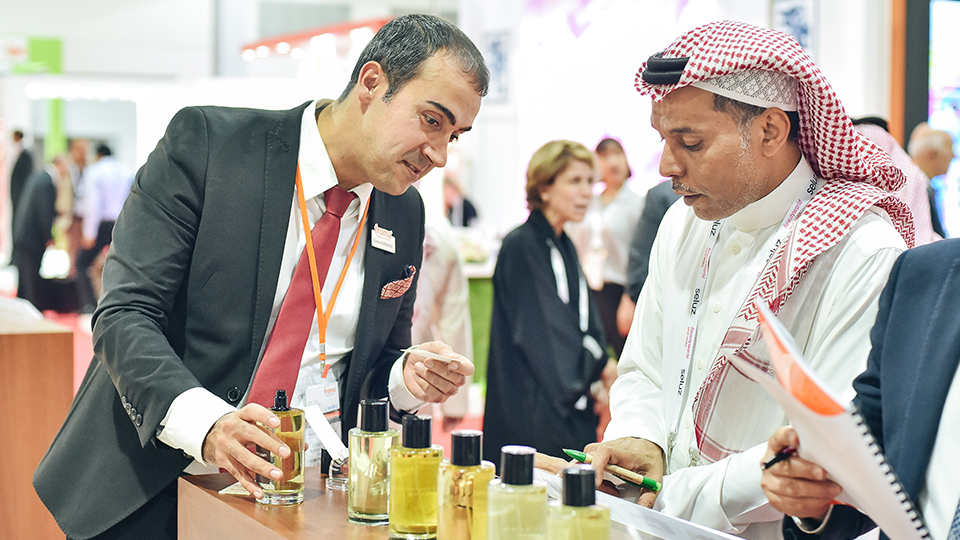 Riyadh, Saudi Arabia: The 3rd Beautyworld Saudi Arabia, the Kingdom's only dedicated exhibition for beauty products, hair, fragrances, and wellbeing, has drawn a strong global line-up of fragrance houses eager to expand their share of a Saudi perfume market projected by Euromonitor International to reach US$1.56 billion in 2022.
Beautyworld Saudi Arabia, which takes place from 21-23 March at the Riyadh International Convention & Exhibition Centre, is organized by Al-Harithy Company for Exhibitions (ACE) Group under license from UAE-headquartered Messe Frankfurt Middle East.
The annual three-day event will host the planned launch of new products, some of which are inspired by Arabian fragrance heritage.  Leading European brands exhibiting at the show span the 'Who's Who' of the French fragrance industry including Luxe Perfumes, Jean Niel, Concept Aromatique, Creations & Parfums, Parfex, and Parfum Plus. 
Boutique French fragrance house Jean Niel says it plans to unveil an exclusive set of scented oils inspired by Arabic culture. "We are fully aware that people in the Arab world have unique preferences, different approaches for perfumery and exceptional attitude towards brands," said Benoît Vittet, Head of Perfumery at Jean Niel.
"This year, our intention was to create unique fragrances that hold the spirit of the region and showcase our know-how at the same time. Our main set is an exclusive set of fragrant oils inspired by the mesmerizing Arabic culture and the region's profound love for the 'Art of Layering.'
"This project is a result of many brainstorming sessions and trials full of mixing and matching with our R&D department where we all tried to recreate the different essences of Arabia that we love and adore."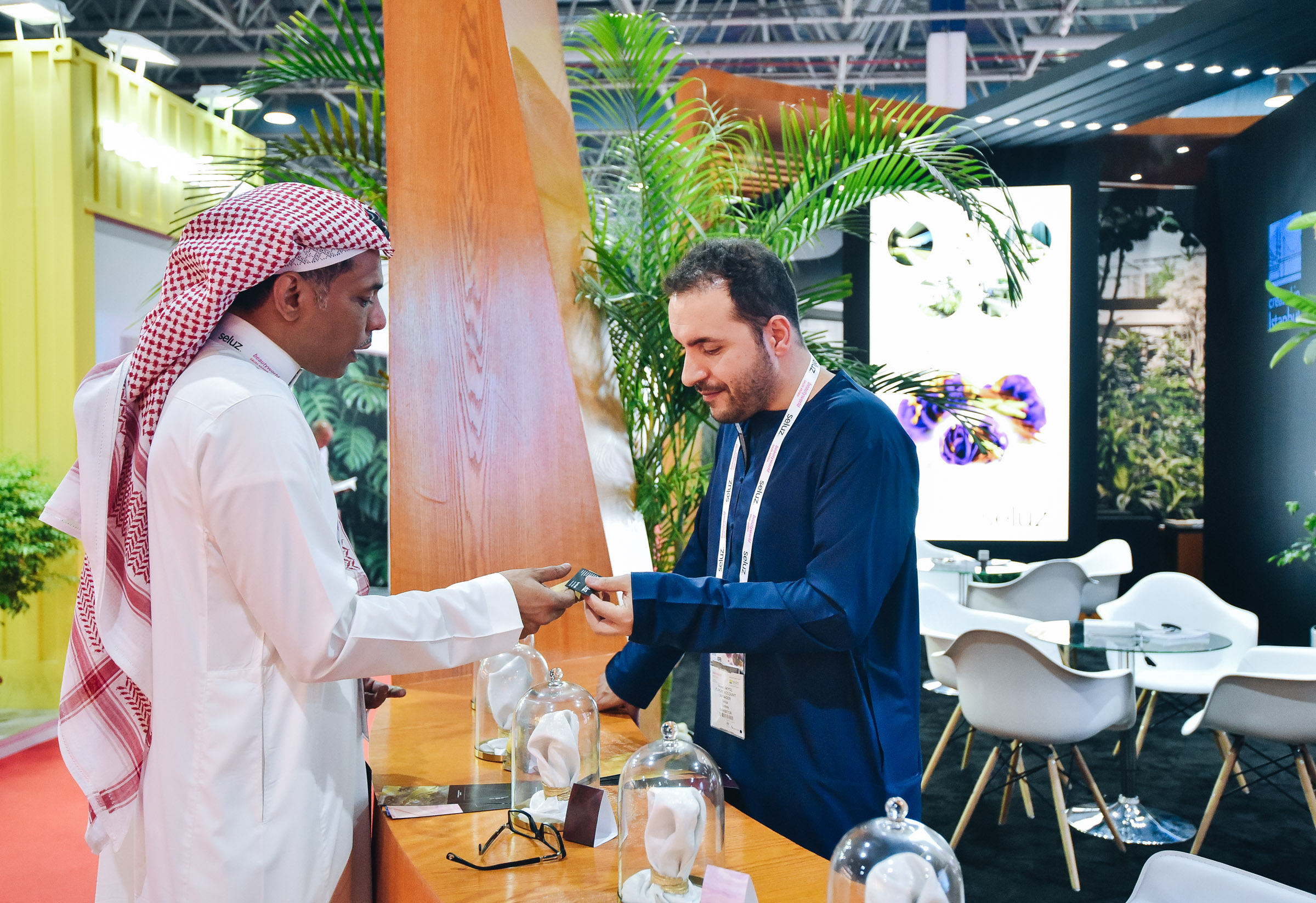 Vittet said the Saudi, and wider regional fragrance market is 'rocketing', with the industry constantly evolving in line with consumer preferences which are trending towards nature and comfort. "We have high expectations for 2022 and Beautyworld Saudi Arabia," he said.
A second French fragrance house - Expressions Parfumées from the country's famous Grasse region, is planning to unveil at the show six new creations in its 'Journey through Time' collection.
"Our new creations will uphold time honoured traditions with a modern twist of ingredients," said Thierry Fleurichamp, Regional Head of Fragrances for the Middle East and Africa.
"The Kingdom has enormous promise with an influx of international investments and improved tourism and fragrance has always been an important part of Saudi culture. New opportunities have been unlocked in the niche and luxury segment, along with eco-friendly fragrances with the growing demand among millennials. Sustainable replacement of Oud – a valuable natural asset is crucial."
Meanwhile, Vietnamese Oud Factory Hoang Giang Agarwood with the brand HAGA OUD, which operates the country's largest semi-automatic Oud Essential Oil distillation plant, believes its range of totally pure Oud and essential Oud oils, Oud chips, Oud chunks, Smart Oud and powders, will stand it in good stead for securing new business within Saudi Arabia.
"Our R&D team is constantly improving and refreshing our product line to meet increasing demands from the domestic and overseas market, especially the Middle East countries," explained the company's owner Lam Le.  "We will be launching our breakthrough HAGA Oud Muhasin product at the show, made from natural Oud steamed with pure Oud essential oil, which can last for up to 10 hours in a closed room," he explained.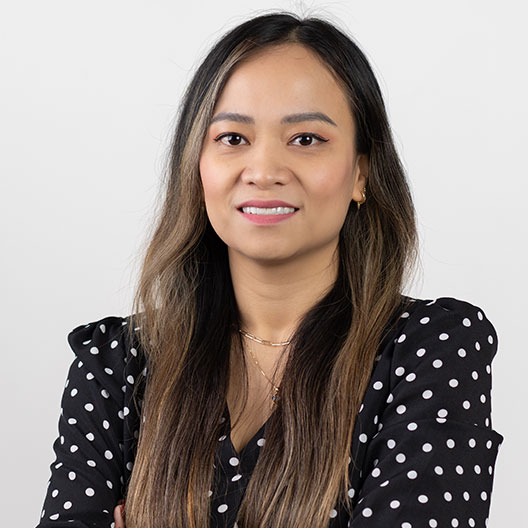 Lining up alongside major international players will be a strong contingent of 32 Saudi-based exhibitors, including Al Jazerah, Al Ajmaeen, Surrati, NDC, Baheya World, and Bahr Al Montajat.
"Saudi Arabia leads the GCC fragrance market, being worth US$1.49 billion in 2021 and estimated to grow in value by four percent this year," commented Maria Cecilia Canlas, interim Show Director for Beautyworld Saudi Arabia.
"While international producers are understandably keen to maintain and build market share in this lucrative marketplace, the Kingdom is also rapidly establishing itself as a major hub of perfume creation.
"The stakes are high, and Beautyworld Saudi Arabia will be a weathervane into the trends and trajectory of the Kingdom's future retail sales and sector development."
Beautyworld Saudi Arabia will be open daily from March 21-23 from 11am to 7pm.