Colleagues from the Dubai office of Messe Frankfurt Middle East gathered for the 2nd annual staff awards, celebrating the very best and most exceptional talent in what was a challenging year in 2020.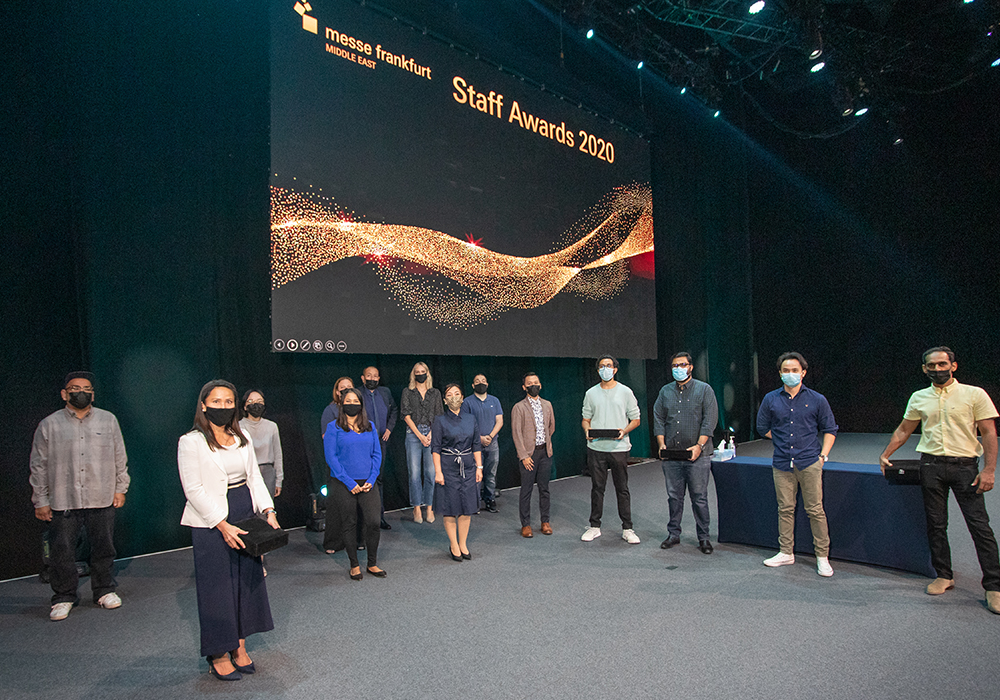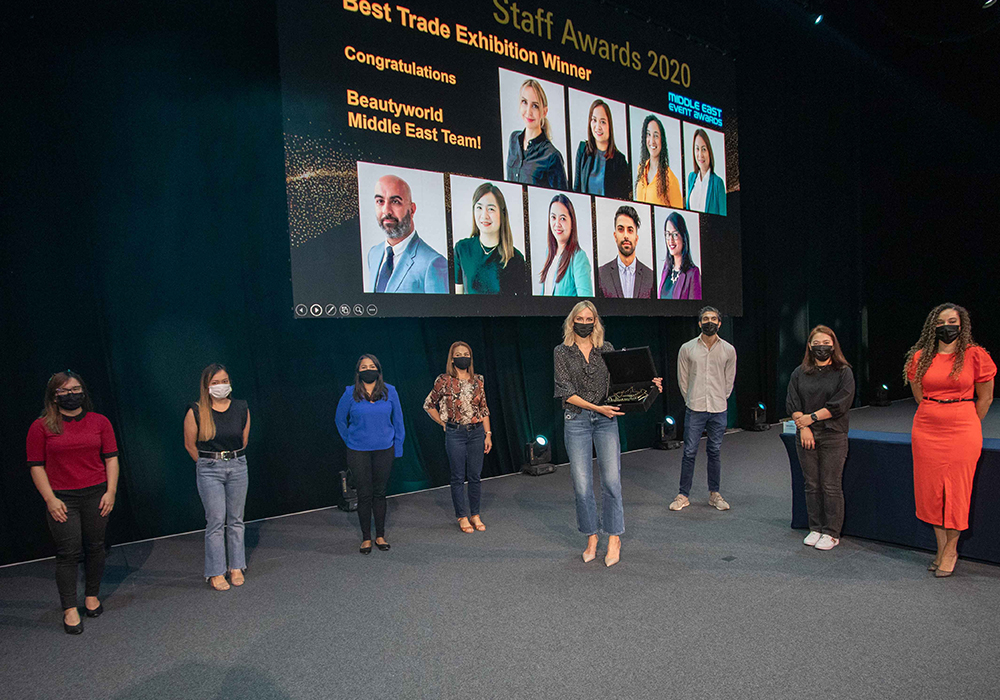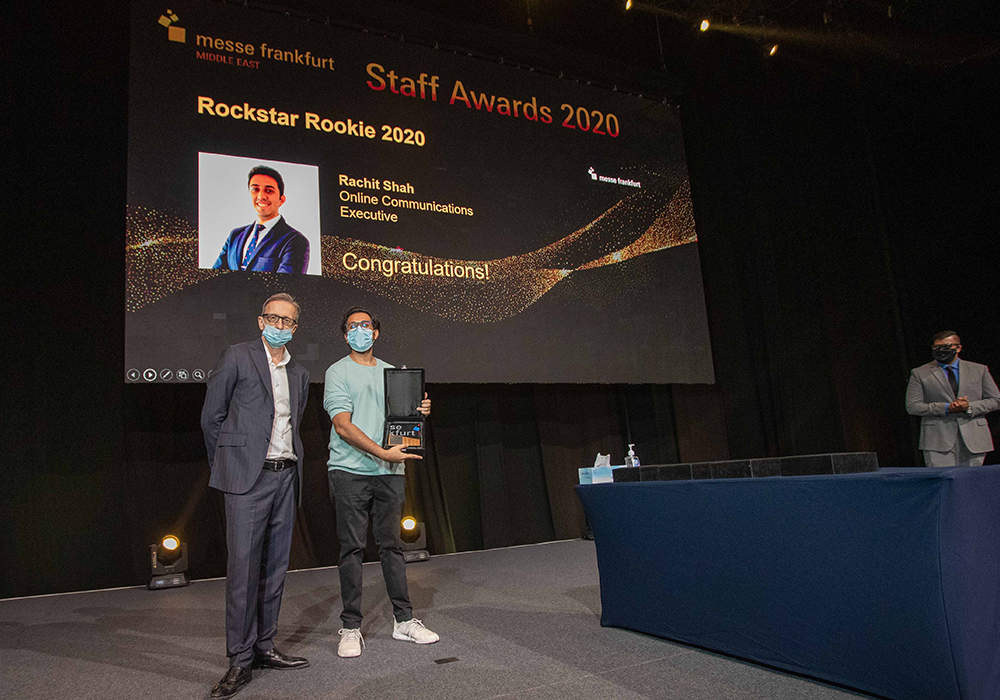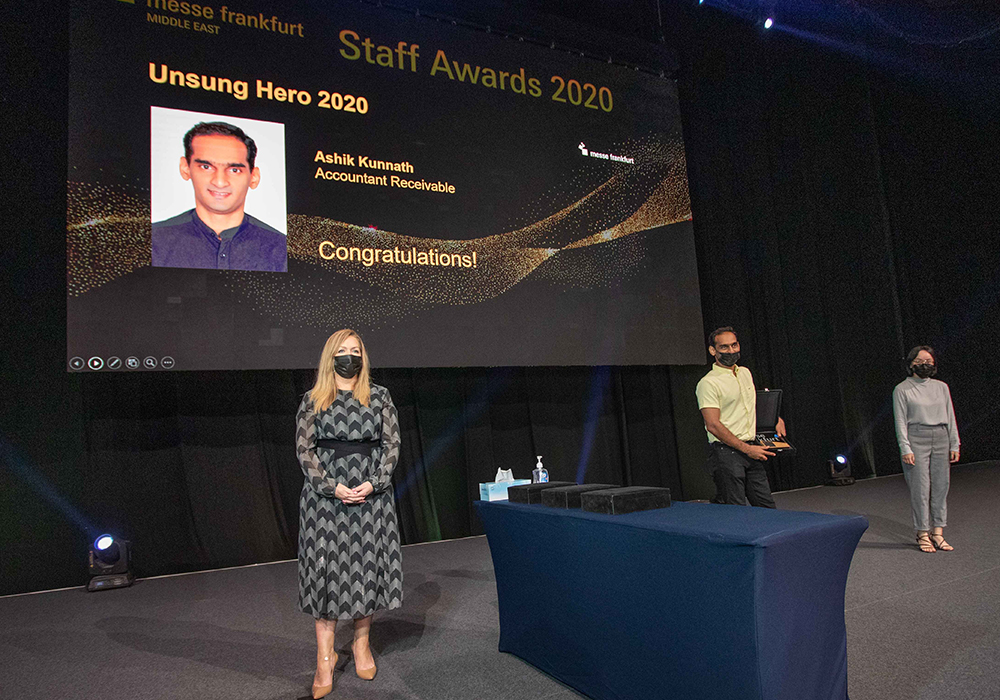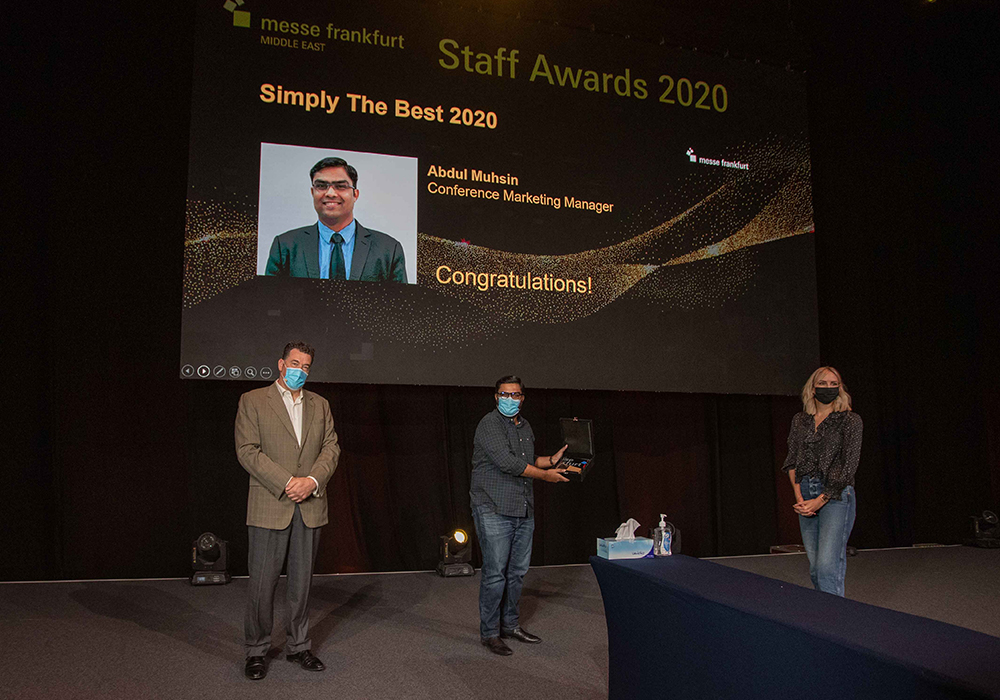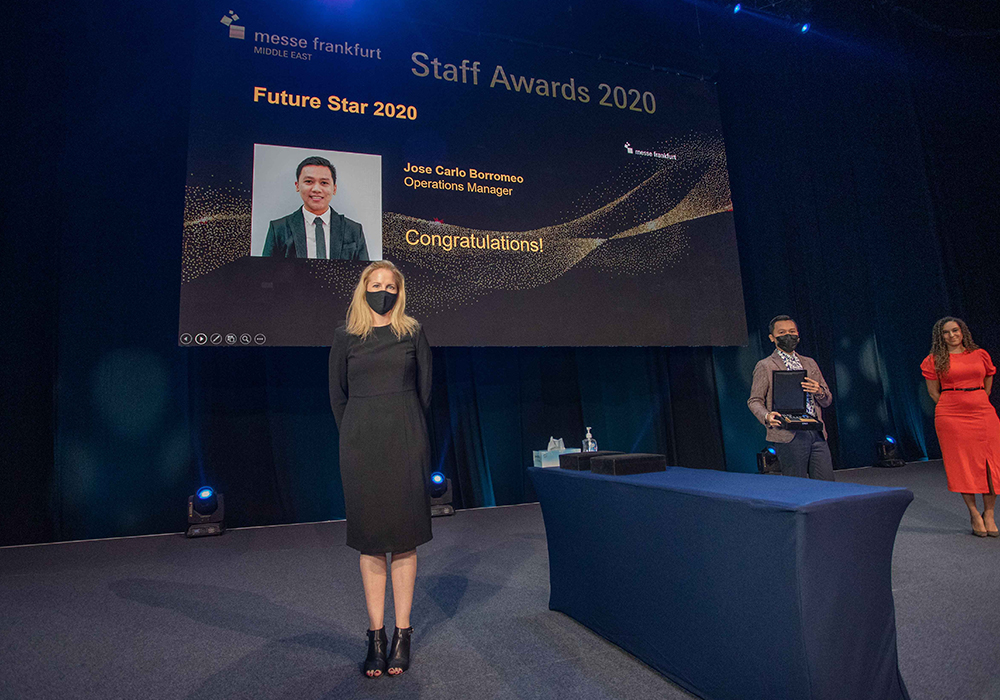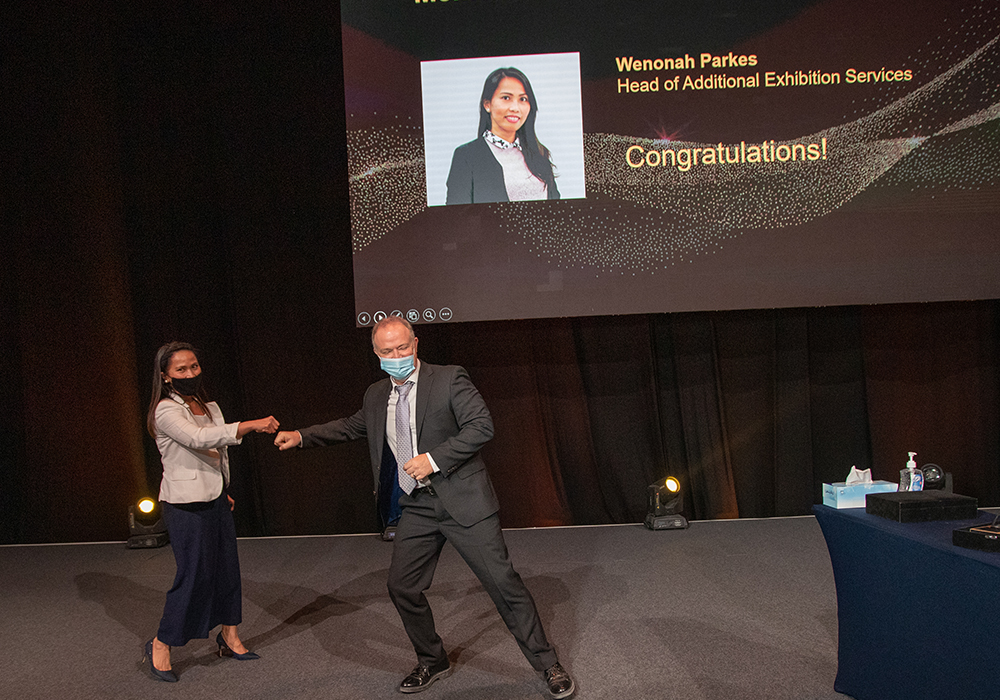 Socially distanced, with all the appropriate covid-19 health and safety measures in place, the Dubai World Trade Centre venue in April 2021 marked a special occasion, allowing staff to recognise and celebrate their peers in-person during the holy month of Ramadan. 
The same categories returned from the 1st edition in 2019, designed to reflect all levels of the organisation in terms of scope and experience, comprising Rockstar Rookie; Unsung Hero; Future Star; Memorable Mentor; and Simply the Best.
The Messe Frankfurt Middle East Staff Awards are nominated by staff, with no limits to the number of people that are put forward to be recognised by colleagues.  The winners and runner ups are also adjudicated by 7-strong staff panel.
They had their work cut out too, as colleagues submitted 300 nominations and 91 individual nominees across the five categories – 20 percent more than the previous year, and a clear indication on how much staff valued the support from their peers in what was the most challenging 12 months in the Dubai subsidiary's 19 year history.
And cue the drumroll for the 2020 winners: the Rockstar Rookie went to Rachit Shah, Online Communications Executive; Unsung Hero to Ashik Kunnath, Account Receivable; Future Star to Jose Carlo Borromeo, Operations Manager; Memorable Mentor to Wenonah Parkes, Head of Additional Exhibition Services; and Simply the Best to Abdul Muhsin, Conference Marketing Manager.
All winners received a gift certificate and a trophy in their respective category, on which their names were engraved, and that will be passed on to future winners in the years to come.  In addition to the five winners, two runner-ups were recognised in each category, reflecting the high quality of submissions. 
Judging criteria was straightforward; nominees had to have three or more entries; it was compulsory to put a few words beside each nomination outlining why he or she should win, while extra weight was placed on entries that were outside of the nominee's direct area of influence or team, reflecting their impact on the company as a whole.