New partnership will offer increased opportunities to exhibitors.
Exhibitions include Intersec Saudi Arabia 2023, Beautyworld Saudi Arabia 2024 and Automechanika Riyadh 2024.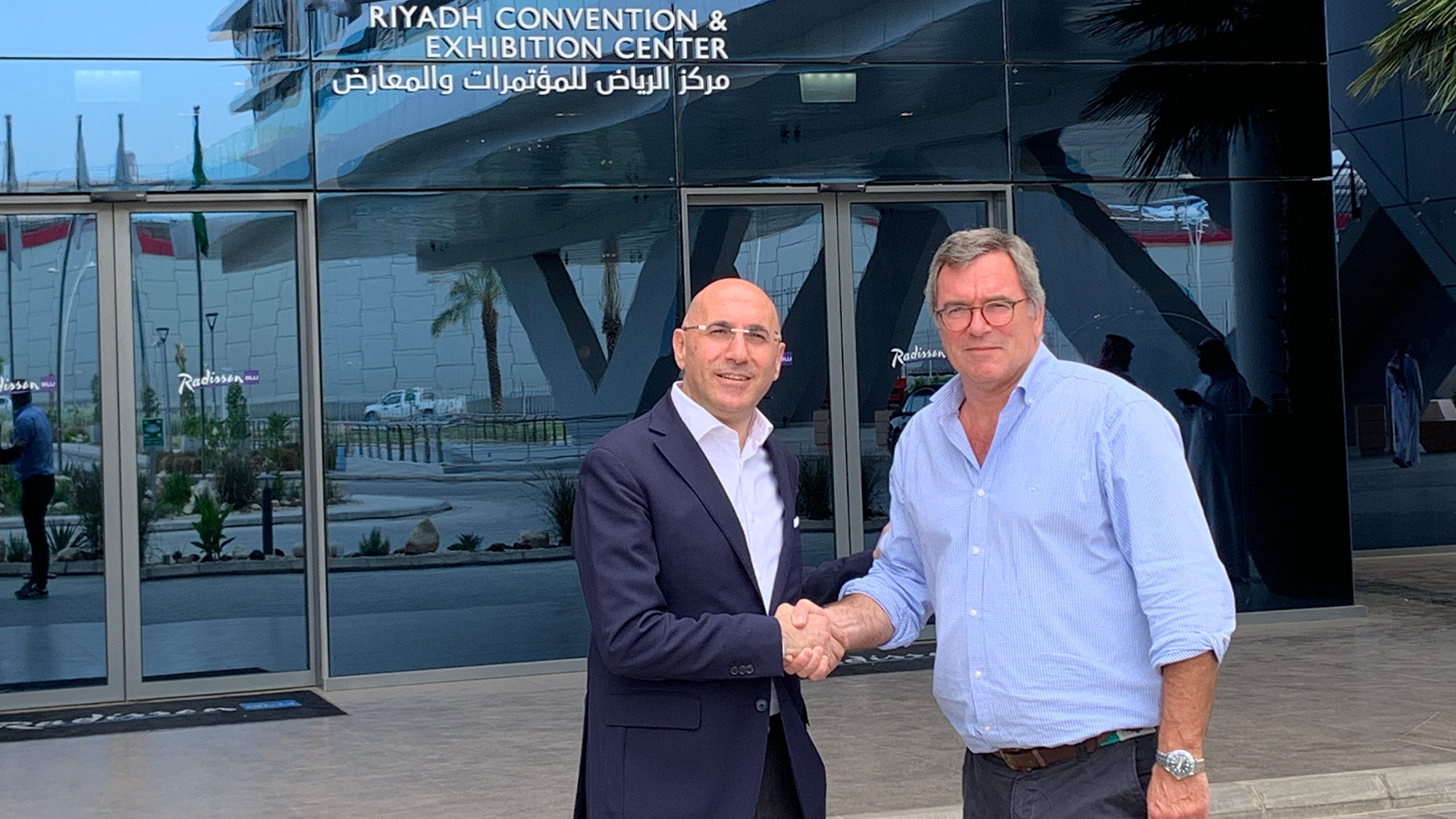 Dubai, UAE: Following six years of delivering outstanding business-to-business events in Saudi Arabia, Messe Frankfurt Middle East (MFME) is pleased to announce its new partnership with 1st Arabia, a highly experienced event management company that has been actively operating in the Saudi Arabia for the past 15 years. This collaboration brings together the expertise and experience of both organizations, delivering exceptional events and high-quality services to clients seeking to enter or grow their business in one of the world's fastest-growing major economies. The partnership will include the management of Intersec Saudi Arabia, Beautyworld Saudi Arabia and Automechanika Riyadh under license in the Kingdom, offering customers the highest standards of quality and service in line with Messe Frankfurt Middle East's global brand.
The partnership with 1st Arabia provides an opportunity for the continued investment and development of these key exhibitions, offering the highest standards of quality and service in line with MFME's global brand, enabling MFME's broad international client base to capitalize on one of the world's most promising regional markets.
The collaboration leverages the strengths and experience of both organizations, bringing together the global brands and event management expertise of MFME with the deep-rooted local knowledge and connections of 1st Arabia. This joint effort is poised to meet the increased demand for top-notch exhibitions in Saudi Arabia from MFME's international client base. In addition, it offers an opportunity for the continued investment and development of key exhibitions, providing a platform for exhibitors to meet with key decisions makers within the Kingdom.
"We are delighted to partner with 1st Arabia, and we are confident that together we will maintain the high standards associated with the various Messe Frankfurt Middle East events globally," said Simon Mellor, CEO of MFME. He added, "1st Arabia's strong history and reputation as a highly experienced event organizer in the region further reinforces the prospects of our joint venture and the increased value our exhibitors can expect from MFME exhibitions. We have been thoroughly impressed with the quality of their staff and their internal expertise and look forward to collaborating with them as these events continue to grow in the Kingdom."
Bilal Al Barmawi, CEO & Manging Director of 1st Arabia, expressed enthusiasm about partnering with MFME and working alongside such globally renowned exhibitions. "We are thrilled to be partnering with MFME and licensing such great brands as Intersec Saudi Arabia, Beautyworld Saudi Arabia, and Automechanika Riyadh. Our experience in event management combined with the expertise of MFME is the perfect recipe for success, and we are committed to delivering exceptional events in Saudi Arabia," he said.
Al Barmawi continued, "1st Arabia has a proven track record of elevating events in Saudi Arabia, and MFME's portfolio of established brands is an incredible opportunity to be part of the Kingdom's incredible growth as part of the government's Vision 2030 plan. Together, I know we can offer these industries a gateway to this burgeoning market."
The first exhibition taking place under the agreement will be Intersec Saudi Arabia 2023, from 3 - 5 October 2023 at Riyadh International Convention and Exhibition Center (RICEC). According to Portfolio Director Alex Nicholl, the exhibition will benefit from 1st Arabia's expertise to create the industry's most comprehensive showcase to date, with the presence of key government leaders, agencies and organisational heads and featuring outstanding world-class speakers, innovative products, technology and solutions across all key security sectors. "Partnering with 1st Arabia in Saudi Arabia is a significant milestone for Intersec Saudi Arabia," Nicholl said. He added, "This partnership brings together Intersec's global brand and 1st Arabia's local expertise, enabling us to deliver a first-class event that provides the latest insights and solutions to the security industry in Saudi Arabia."
Beautyworld Saudi Arabia will take place 11-13 February 2024 and will involve an expansion to utilize the full venue at RICEC, doubling in size and bringing the widest number of exhibiting companies to the KSA market in the event's history. Portfolio Director, Flyn Roberts, said, "With the beauty and personal care market in Saudi Arabia expected to reach US$7.6 billion by 2027, at a CAGR of 10.9%, it is no surprise that demand for space at the event has increased exponentially for the 2024 edition. We are thrilled to be partnering with 1st Arabia for the fifth and largest edition of Beautyworld in Saudi Arabia."
Portfolio Director at Automechanika Riyadh, Mahmut Gazi Bilikozen, noted that the partnership will provide new opportunities when the exhibition returns to RICEC from 30 April – 2 May 2024. He said, "A favourable business environment, growing customer base, and supportive government policies all indicate that the automotive aftermarket industry in Saudi Arabia is poised for a period of sustained growth. Automechanika Riyadh 2024, with the expertise of our new partners 1st Arabia, will provide a platform for the industry to be part of this opportunity."
The partnership between MFME and 1st Arabia is in place already and set to continue into 2024 with a shared commitment to delivering outstanding events in Saudi Arabia at a time of incredible economic growth in the Kingdom. For more information please visit https://ae.messefrankfurt.com/dubai/en.html.