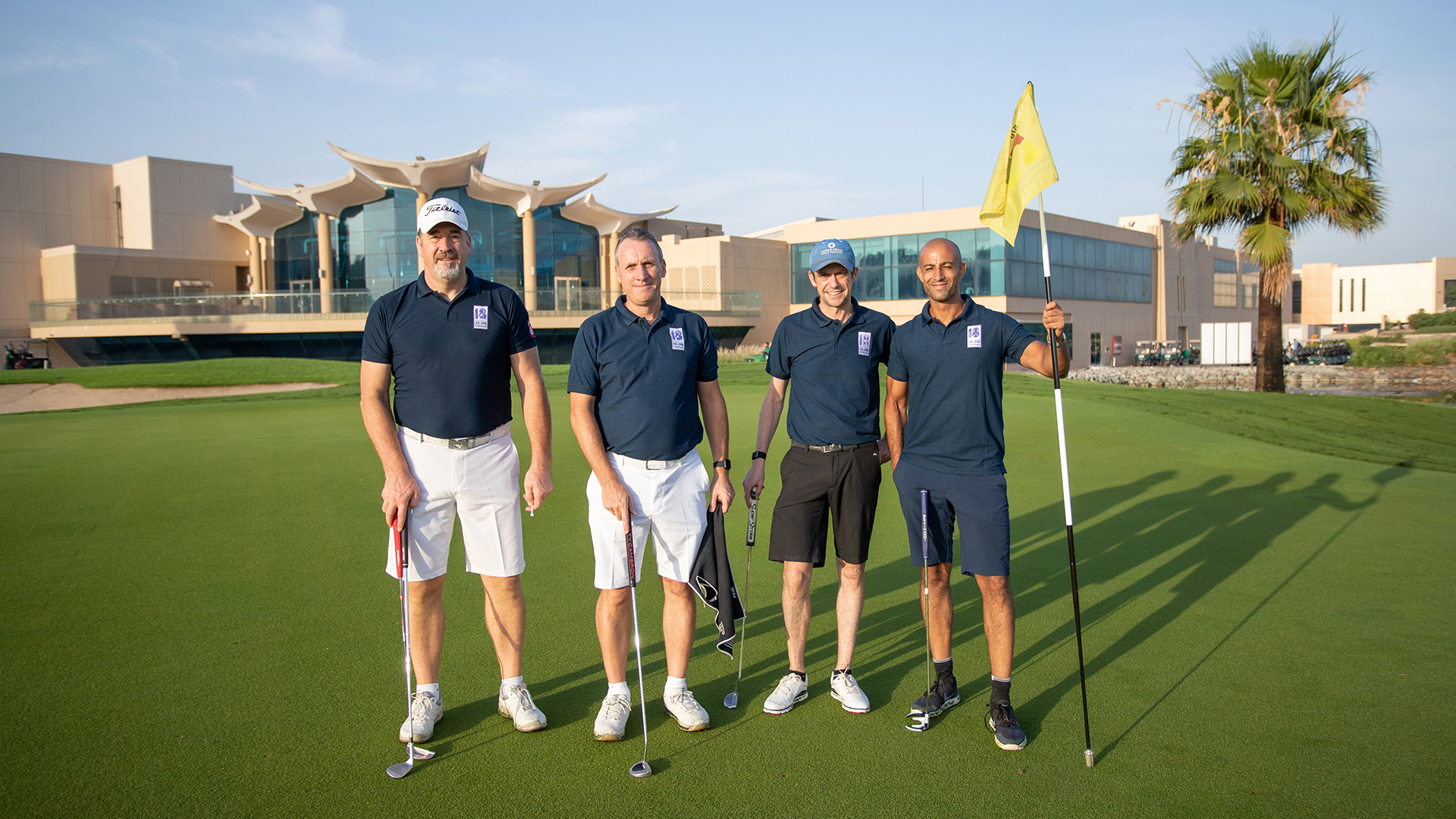 Simon and Ted successfully navigated five Emirates and 540 kilometres of UAE roads to complete the epic par 72 challenge, in the process raising more than US$60,000 for local charity Friends of Cancer Patients.
The 18 on Eighteen challenge also saw Simon and Ted pair up with two sponsored guest players on each of the 18 individual holes they tackled, while sponsored teams competed against each other across all 18 courses in a bid to win the inaugural Friends of Cancer Patients Cup.
This unique initiative engaged the entire events industry with all major participants such as organisers, venues and suppliers donating to the cause.  In total, 72 players joined the event that took 13 hours to complete, from Ras Khaimah via Sharjah and Dubai to Abu Dhabi – a feat that has never been accomplished before!