Danielle's Christmas Fudge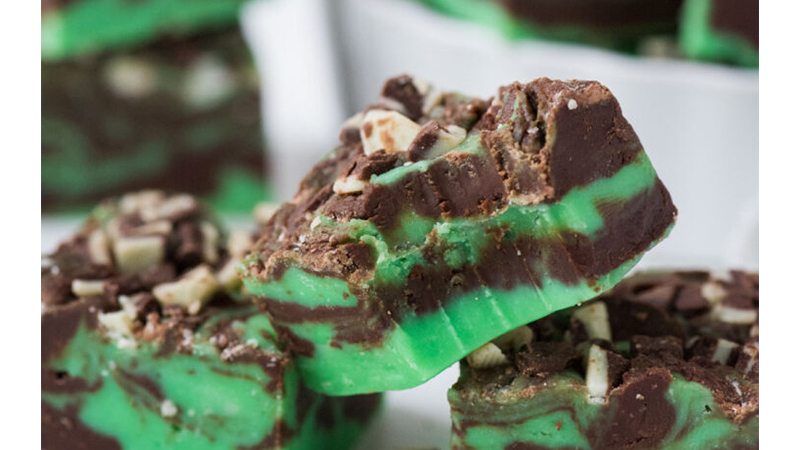 Fancy a tasty treat over the festive season?  Try Danielle's special Christmas cookie recipe below, and indulge yourself in some delectable goodness!

Mint Chocolate Chip Fudge
Ingredients
3 1/4 cups white chocolate chips
2 tablespoons butter
1 can (14 ounces) sweetened condensed milk
2-3 teaspoons mint extract (not peppermint)
Green food coloring
3/4 cups mini chocolate chips, divided
Instructions
Line an 8x8 square pan with foil and lightly spray with cooking spray. Set aside.
In a microwave safe bowl, microwave white chocolate chips and butter on high for 1 minute. Let rest for 1 minute then check to see if melted. If needed microwave for another 30-45 seconds. Stir chocolate until all lumps are gone.
Stir in sweetened condensed milk and mint extract. Add food coloring to desired color. Once completely incorporated, let cool for a few minutes then fold in 1/2 cup mini chocolate chips.
Press fudge into prepared pan. Sprinkle remaining mini chocolate chips on top. If you want to make it more festive, sprinkle a crushed candy cane over the top and gently press into fudge.
Refrigerate for a minimum of 2 hours to set before cutting into squares.
Store in an airtight container.
Enjoy!
Christmas around the world – Japan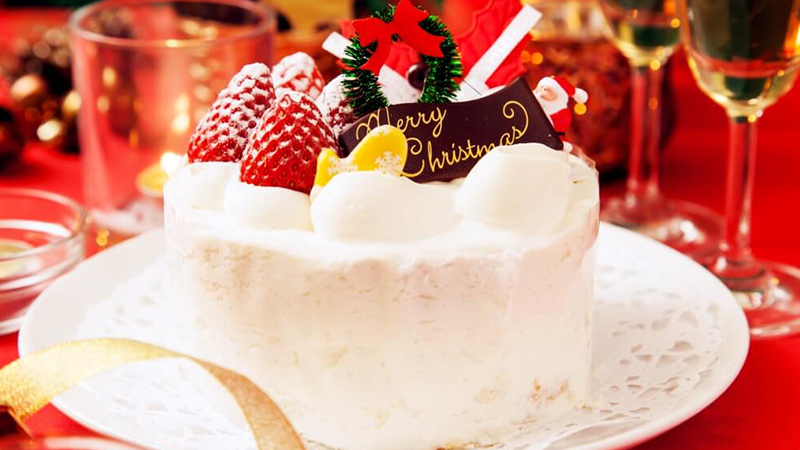 Only about 1% of Japan's population is Christian, but you wouldn't know it if you visited the country during Christmastime. No matter where you go, you're faced with decorations ranging from traditional red hats and green helpers to decked out Godzillas and Gundam. And among these quintessentially Japanese traditions is a particularly delightful highlight: Christmas cake. 
Sold at street corners and high end bakeries, Christmas cake is essentially strawberry shortcake. With fluffy whipped cream and perfectly red strawberries, the dessert symbolizes more than Christmas colours. Many Japanese people associate Christmas cake with sweet memories of their childhood, and for others the dessert is a message of prosperity and recovery from its defeat in World War II, as sugary treats were a rare and memorable luxury for a people suffering from frequent food shortages.
And so an entirely Japanese tradition was born. Even though the celebration of Christmas was inspired by America, the Japanese have infused the holiday season with their own history and purpose, and what sweeter conclusion than Christmas cake?