We understand the concerns related to air travel, as well as health and safety on the ground while in Dubai. We are happy to report that stringent measures across airplanes, airports, in the city and at the venue have helped boost exhibitors and visitors confidence significantly.
You travel safe with us
Travel Desk is here to accommodate your request right from Flights, Visa, Hotels, Meeting Room Tours & Excursion) to provide you one stop shop solution throughout your stay.
Travel Guidelines- Covid-19 
Ensure Tourist carry a valid international health insurance coverage including Covid-19 certificate. 


Tourist will need to fill out the Health Declaration and Quarantine Undertaking form which will be handed over to Dubai Health Authority staff on arrival.


Your certificate must be issued by a local government approved laboratory. If the UAE government has specified a Designated Laboratory in your country of origin, then you must get your certificate from that lab.


All passengers arriving in Dubai from any destination, including passengers connecting in Dubai, must have a negative COVID-19 test certificate to be accepted on the flight. The test must be taken a maximum of 96 hours before departure. This excludes children under the age of 12 and passengers who have a moderate or severe disability. Print negative COVID-19 PCR test certificate a digital version on a phone will not be accepted.


All positive COVID-19 cases will be quarantined for 14 days, with travelers bearing the costs of treatment and isolation
For more travel updates, click here.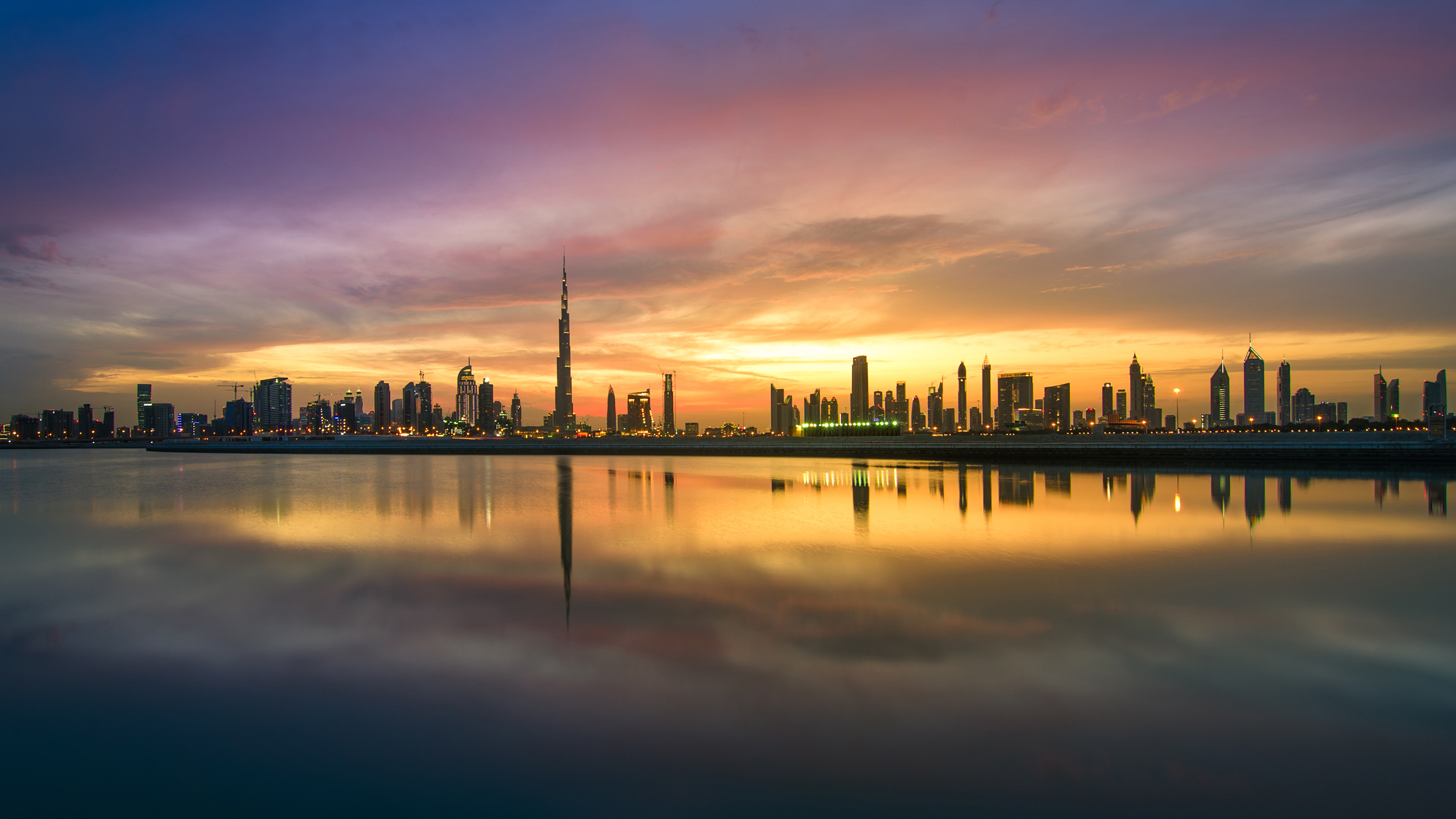 A recent market survey of more than 4,000 professionals from 130 countries showed that 77% of respondents viewed Dubai as the safest destination to attend exhibitions post COVID-19.
The International Air Transport Association (IATA) has assessed that the risk of contracting a virus on a plane is lower than in a shopping centre or an office.


Emirates Airline has announced that the HEPA filters used in its aircraft remove 99.97% of microscopic pathogens from the air, and are as effective as the filters used in hospital theatres. 


The cabin air is also changed more frequently than in a hospital. Other hygiene measures are also in place, to ensure a cabin environment that is as safe as practically achievable. 


Emirates is also the first airline to provide free cover to passengers for health and quarantine costs if they are diagnosed with COVID-19 during their travels. 


All visitors entering Dubai will have tested negative for COVID-19 in accordance with the government guidelines for travelling to the city.
At Dubai International Airport (DXB) and Dubai World Central (DWC) measures include protective plexiglass at check-in and immigration counters,

thermal and temperature screening, social distancing markers and increased levels of sanitization in compliance with international standards.
In addition, it is mandatory for protective gloves and masks to be worn by all travellers.


Throughout Dubai, intensive sanitization drives, progressive approaches to cleaning, disinfection and waste management, and detailed health and safety directives to all residents and organisations, among other measures, have earned the city a reputation for being among the safest in the world.


Dubai World Trade Centre (DWTC) is certified with the Bureau Veritas SafeGuard Label, which attests to the venue's compliance with the highest hygiene standards. 


These have been developed in accordance with detailed checklists, in conjunction with global health, safety and hygiene specialists. 


Together with this, DWTC's own 'Venue Safe' standards ensure strict adherence to all safety and hygiene measures for the safe return of organised events.
Wearing a face mask will be mandatory inside the halls while wearing gloves are optional.


Strict adherence to social distancing guidelines with a social distance of 2 metres at all times. At queues, floor stickers will be placed to ensure minimum distance. Seating capacities will also be adjusted to accommodate this social distance.


Barcode or QR codes will be digitally scanned to allow entry where applicable.


Regular hand washing is recommended and sanitizers will be provided in all key areas.


All visitors will be screened via contactless temperature checks prior to entering the venue through designated entrances.


If a visitor is identified with high temperature, the individual may be requested to wait for 2-5 minutes for the body temperature to cool down, after which a follow-up temperature check will be done .
If high temperature is still indicated, the individual will be directed to an isolation room and the Emergency Medical Services Team (EMS) will be contacted for further action in compliance with Dubai Health Authority procedures.
 

Only pre-packaged food and beverages with disposable cutlery will be permitted during events. Self-service is not allowed, please wait to be served.


Rigorous sanitisation of the halls are conducted pre and post event.


Dedicated staff will disinfect common areas including all frequently touched surfaces such as lift buttons, hand rails, door knobs, seating areas, tables, reception lobbies, restroom rooms, and prayer rooms throughout the day.


Common areas are being fumigated by a professionally trained team.


Chemicals used for disinfection and housekeeping purpose are quaternary ammonium based products approved by Dubai Municipality and Dubai  Health Authority.


Designated bins are located throughout the venue to ensure that used Personnel Protective Equipment (PPE) is disposed in a safe manner.


Prayer Rooms are partially open during prayer times with precautionary measures in place to keep worshippers safe.


Restrooms (including floors, mirrors, wash basins and amenities) are cleaned and disinfected hourly.
Getting to the venue
Once in Dubai, travel is easy with the availability of various public transport options: taxi, bus, or the most preferred method of transportation – the Dubai Metro.
Your stay in Dubai
The Dubai goverment has worked closely with the hospitality industry to ensure a safe and memorable stay by implementing numerous safety protocols, standards and preventive measures in line with Covid-19. Reach out to us as we help you choose the perfect hotel for your visit with our curated travel packages.
Things to do in Dubai
The landscape is such that in a single day you can experience everything from rugged mountain climate to the beauty of the rolling desert dunes, and from the vibrancy of green parkland to the sparkling turquoise waters of the Arabian Gulf.